Welcome to Country Basket Garden Centre in Niagara Falls!
Country Basket Garden Centre grows and sells 1,000's of flowers, trees, shrubs, vegetables and edibles, along with seeds, fertilizers, soil, mulch... and so much more.
Our unique expertise in carrying local Niagara Peninsula species is backed by our customer commitment: you'll get top quality product, with the best customer service possible.
With 10 greenhouses on site, we're able to offer a wide assortment of annuals, perennials, herbs, roses, vegetables, garden mums, Easter lilies, poinsettias, trees and shrubs.
Love your beautiful store, keep up the great work! Your store is always so beautiful. I enjoy walking around every year picking out the most beautifully grown plants.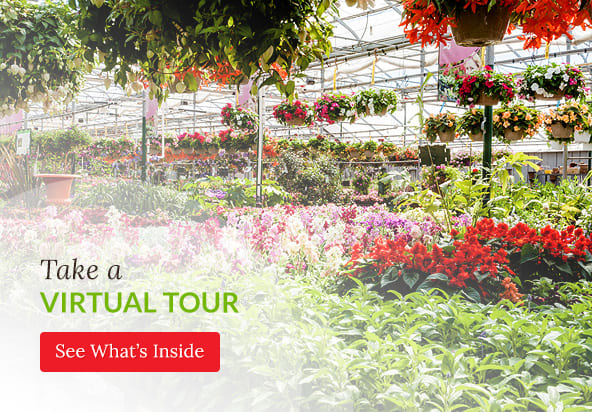 Just like children and pets need babysitters, gardens need someone to watch over them too!
Sure rain is great for the garden but don't sit idly by thinking your gardening chores are done.