Welcome to Country Basket Garden Centre!
Country Basket Garden Centre grows and sells 1,000's of flowers, trees, shrubs, vegetables and edibles, along with seeds, fertilizers, soil, mulch... and so much more. Our unique expertise in the local Niagara Peninsula species is backed by our customer commitment: you'll get top quality product, with the best customer service possible.
With 10 greenhouses on site, we're able to offer a wide assortment of annuals, perennials, herbs, roses, vegetables, garden mums, Easter lilies, poinsettias, trees and shrubs.
We also have an in-house Flower Boutique that specializes in vintage weddings, sympathy work and 'just because' flowers.
Customer service is and always will be the most important service we give. It is our way of saying thank you to all of our loyal customers throughout the years.
FLOWERS MAKE EVERYTHING BETTER... DON'T THEY?
Country Basket Garden Centre... one-stop shopping for Niagara gardeners.
Whatever you need, whether it's seeds, plants or information, our team of gardening experts is here for you!
Take a Virtual Tour of Our Garden Centre on Lundy's Lane.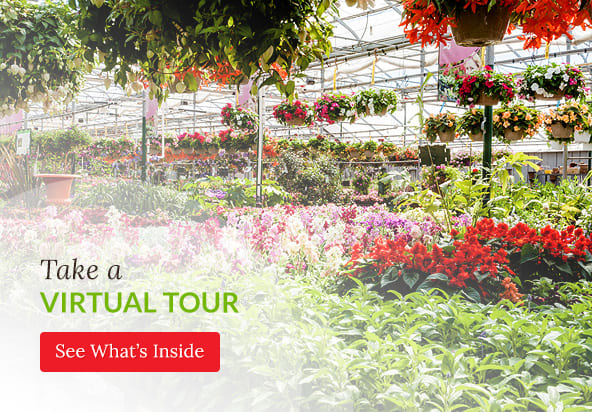 The Latest From The Country Basket Garden Guide
Trendy, cool-looking and easy to care for! That's why we love succulents!
Country Basket Garden Centre's BOGO's change each week. Find out what's on special this week!