At Country Basket Garden Centre, you can now purchase your discounted plants and have them delivered and installed by professionals!
---
Save on Tree Installation Planting Packages!
The more you buy the more you Save!
One Tree - Save 20% ($160)
Two Trees - Save 30% ($140 each)
Three Trees or more - Save 40% ($120 each)
All Trees are currently 50% off! 
(Sale items are not guaranteed)
Tree Planting Package Includes ($200 Value)
2 Tree Stakes
2 Tree Ties
Bonemeal
Soil
Mulch
Delivery
Labour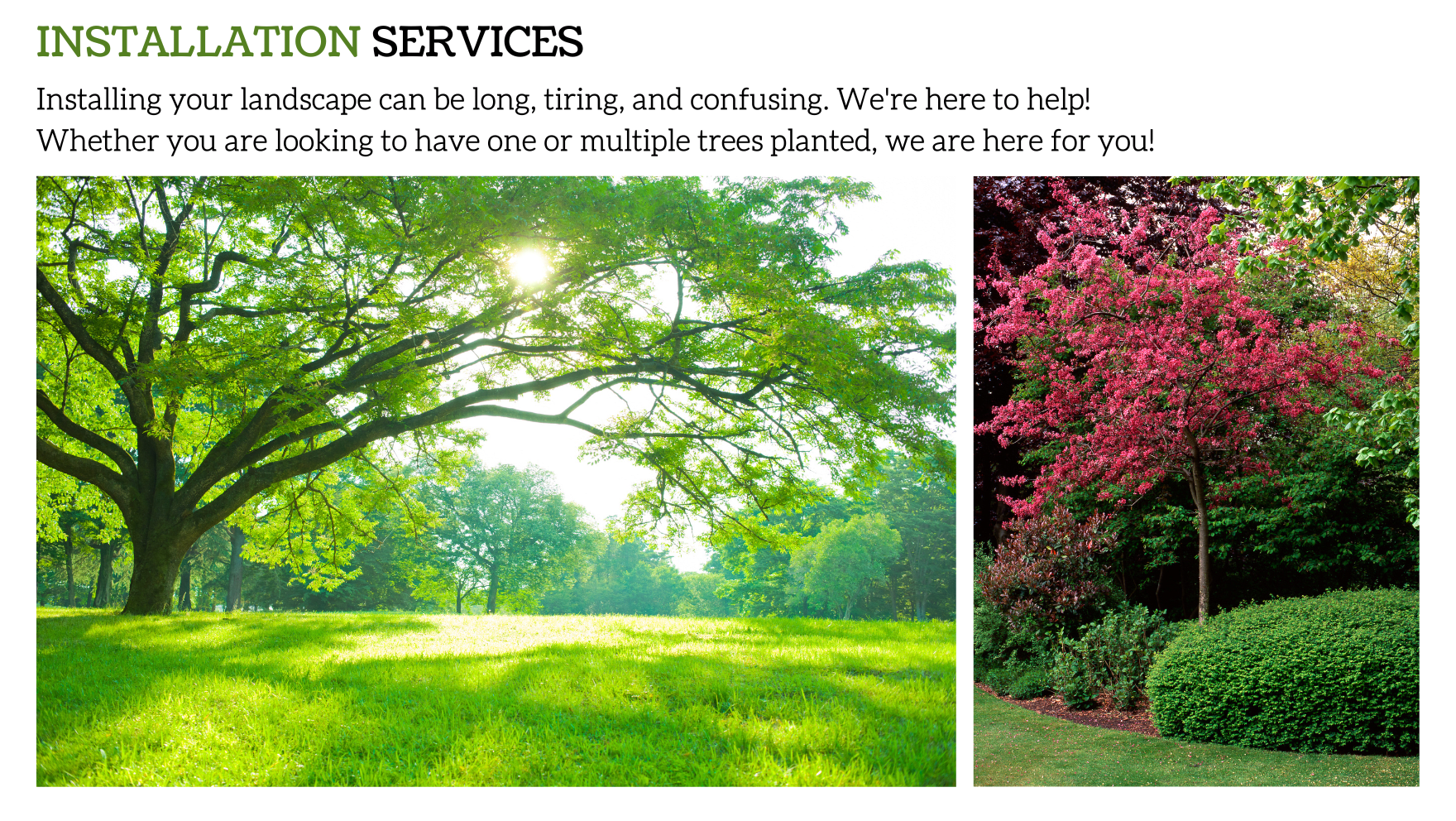 Installation Rates + Services
2-3 man crew ranging from $75 - $125/hour (+HST)
$50/day (+HST) loading/service fee (eg. 3 day job = $150 + labour cost)
installation of plants purchased from The Country Basket Garden Centre (tree planting etc)
One or Two year warranty on plants purchased at full retail value
Country Basket Garden Centre... one-stop shopping for Niagara gardeners.
Whatever you need, whether it's seeds, plants or information, our team of gardening experts is here for you!