Growing your own food does not need to be a daunting task. With a little bit of planning and the right supplies, you can enjoy the freshest food at a fraction of the cost.
---
Follow these easy steps to help ensure success; 

1. Pick food you like
If you wouldn't usually buy it from the store, why would you add it to your garden? Planting vegetables you and your family enjoy will make gardening more rewarding and ensure the food you harvest is eaten and used rather than wasted. 
Make sure the product you want will grow in the Niagara Region. When researching plants, look for their hardiness zone which indicates if a plant will survive in certain climates. The Niagara Region is a zone 5b-6. Growing fruits like pineapples and bananas sounds lovely but without a greenhouse or proper indoor growing space, these plants will not produce fruit if planted in the ground within the growing season.
2. Plan your space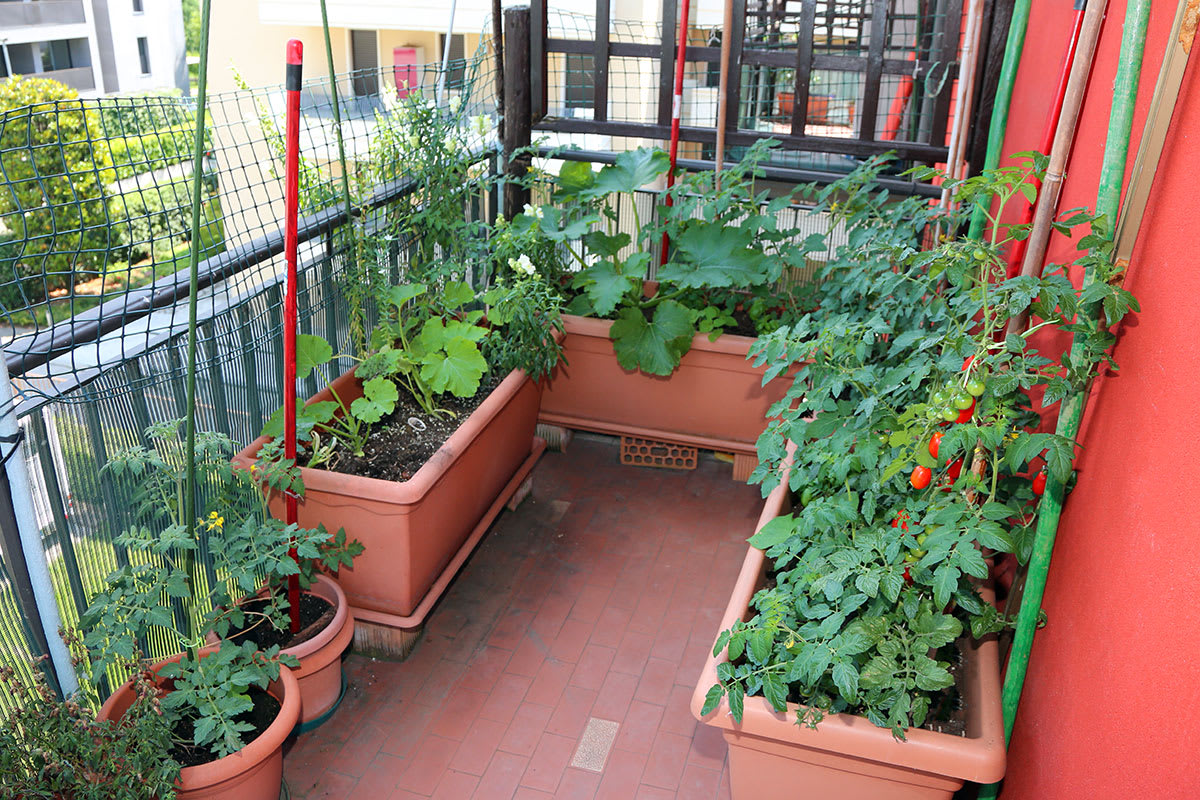 Sure, the more room the better, but do not fret if you don't have acres of land to put in a garden. What is important is to ensure the area has adequate sunlight (6-8 hours/day in the summer) and that the soil is deep enough for roots to grow (12"-18"). 
Have clay or rocky soil? Raised garden beds are perfect for growing herbs and vegetables and can be placed on top of any surface area in your yard. One of the biggest benefits to raised beds is that you can control the soil and medium used for growing. 
Only have a small area or balcony? Many vegetables
can be grown in containers
which can be easily moved and placed in the smallest of spaces.
3. How many plants do you need?
As small as plants may seem when you plant them, they often require more space than you might think. Check out our square foot gardening to see how many plants will fit in your space. 
Here is a list of our suggested plants for a family of 2-4 that will fit in a 4' x 4' Garden;
2 - 3 Tomato plants (one cherry, one slicing/beefsteak and one additional of your choosing, if you wish)
2 Pepper plants (one sweet and one spicy, or two sweet)
2 Cucumbers (require trellis to climb)
2 Zucchini
1 Eggplant
4 Beans, climbing (mix and match yellow and green or  pick your favourites)
8 Peas, climbing
9 - 12 Lettuce (mix and match varieties and resow after harvest)
9 Onions (mix and match varieties)
2 Squash (with trellis to climb or area to hang over the edge)
6 Assorted Herbs (basil, thyme, oregano, rosemary, parsley, dill, cilantro)
4. Prep your garden before the season begins
Be sure to spend time getting your area ready before you bring your plants home.
Here is a list of items you will need to give your plants the best start; 
i.    Soil - a rich garden soil or triple mix that allows drainage is best. 
ii.   Nutrients - Manure, compost, organic matter. A mix of any or all of these is fine as long as your blend is ¼ to ⅓ of nutrients to soil. 
iii.  Fertilizer - Slow release is great to add into the soil just prior to planting. Water soluble fertilizers are great to add to certain plants to give them a boost or if you are diligent in keeping a schedule of when and how much fertilizer has been given. 
iv.   Mulch - adding a layer of mulch to the top of your garden will help retain moisture in the soil and slow the growth of weeds. 
v.    Stakes and Trellis' - Do not wait until your plant is fully grown to add a stake or trellis. Adding the stake beside the plants when they are planted will allow the plant to grow around the stake and you can secure it as it grows. 
vi.   Labels - Labeling the plants as they are planted will allow you not only to remember which varieties you grew but to keep a better record of what to repeat or change for next year's garden. 
vii.  Watering - Seems obvious to some, but have you made sure your hose can reach every area of the garden? Do you have a watering can to reach everything and to mix fertilizer? Perhaps setting up a rain barrel or irrigation system is an option for you as well. 
viii.  Tools - Yes, a shovel is a very handy tool to have when adding the soil and prepping the beds. But what about planting and harvesting? A hand trowel, cultivator and weeder are excellent to use throughout the season with a good set of pruners for easy and efficient harvesting.
Gardening does require quite a bit of work. It is not done in a day but requires care throughout the season. With a little bit of planning and by breaking it down into steps, a small amount of work and patience will lead to a large reward and harvest.
For more information and advice, and to pick up some plants and flowers that will defend your garden, drop by the Country Basket Garden Centre today!