In this video, Jamie Durie shows us how to take and old milk crate and candle holder and turn them into fantastic centrepieces in your Niagara garden.
---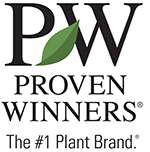 If you love gardening, you likely know the Proven Winners name. They've partnered with gardening and lifestyle expert Jamie Durie and Crescent Garden to create a series of how-to gardening videos. 
Each video features fantastic ideas for small garden projects that can be completed in only 15 to 30 minutes. Country Basket Garden Centre, in the heart of Niagara is excited to be able to share them with you!
Learn how to use recycled materials to create beautiful centrepieces for your garden.
Jamie Durie on Upcycling in the Garden
---