Vegetable Gardening
Hey Niagara...interested in growing your own food?
---
If you're new to vegetable gardening you'll likely have a ton of questions;  when is it safe to plant my veggies? Which ones should I start from seed? How many zucchini plants should I plant in my garden? etc, etc!
To achieve the best harvest possible from your vegetable garden you need to plan it properly. Owner Paul Bongers will talk to you about planning, fertilizing and harvesting your vegetables all season long. Short on space? We can give you ideas on how to grow vegetables in containers.  
Price: no charge
Spots limited to maximum of 25 people. The first 20 people to register will receive a FREE Gardening Journal to help you plan your garden. Seminar will be approximately 90 minutes in length.
For more information on this seminar, contact us.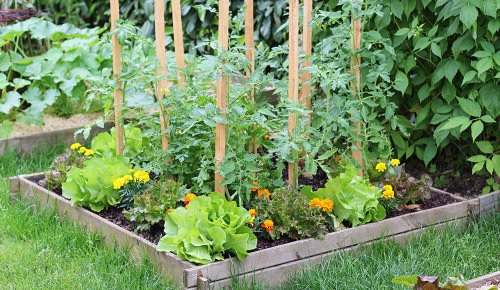 Country Basket Garden Centre... one-stop shopping for Niagara gardeners.
Whatever you need, whether it's seeds, plants or information, our team of gardening experts is here for you!