Grinch Tree Workshop
A quirky "Grinch-like" indoor table arrangement complete with an oversized ornament. 
---
Your Grinch tree will be potted and adorned with a bit of bling. This one hour workshop is popular with the young and the young-at-heart. The Grinch himself would be impressed with the "crookedness" of your tree!
This workshop is suitable for ages 10+

Price: $35 + HST = $39.55
Includes: All materials included

Dates: Please select from the date options below. 
As with all of our workshops, Private Party dates are available. As an incentive for being the "Organizer of the Private Party", we are offering a FREE workshop for you! All you need is a minimum of 10 participants and your workshop is free.

For more information on this workshop, contact us.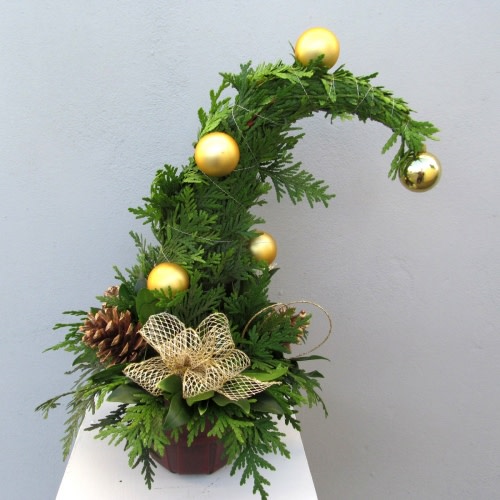 Country Basket Garden Centre... one-stop shopping for Niagara gardeners.
Whatever you need, whether it's seeds, plants or information, our team of gardening experts is here for you!