Summer Urn Workshop
Summer time and the living is easy! 
---
Or at least it will be when you get your planting done early. Whether your planter will sit in the sun or the shade, we'll help you put together a colourful urn insert with your choice of colours. Urn will not look exactly as shown because you'll be free to pick whichever colours you like! Urn can be left here in Pam's greenhouse until the May long weekend (when it's safe to put outside).
Price: $40 + HST = $45.20 
Includes: all materials
Dates: Please select from the date options below. A new date has been added!

For more information on this workshop, contact us.
As with all of our workshops, if you'd like to book a Private Party contact us, we have some dates available for you!
*Planter will not be as large as shown in the picture...give it time, it will grow:)
We reserve the right to cancel the workshop and refund you in full if the minimum number of participants (5) is not met.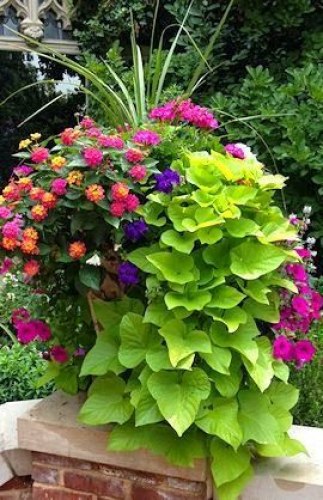 Country Basket Garden Centre... one-stop shopping for Niagara gardeners.
Whatever you need, whether it's seeds, plants or information, our team of gardening experts is here for you!