Shrub Walk 'n Talk
Do you have questions about shrubs? Well, we have answers! 
---
Join us on Saturday, September 14th at 10am for an educational seminar with Joanne and Chris, our Garden Centre Nursery Management Team. Joanne and Chris will take you on a Walk 'n Talk through our Shrub and Nursery Area where they will discuss the factors you should consider when choosing shrubs for your Niagara garden. Joanne and Chris will have answers to common questions such as;
how big will these shrubs get?
when do I prune my shrubs?
should I fertilize my shrubs? when?
which shrubs are suitable for shade?
which shrubs attract butterflies, hummingbirds and bees?
And any other questions you can think of!
Price: $8.85 + HST = $10. You will receive a $20 gift card during the Seminar! 
Space is limited to a maximum of 20 people. Registration is a must. Seminar will be approximately 90 minutes in length.
For more information, please contact us.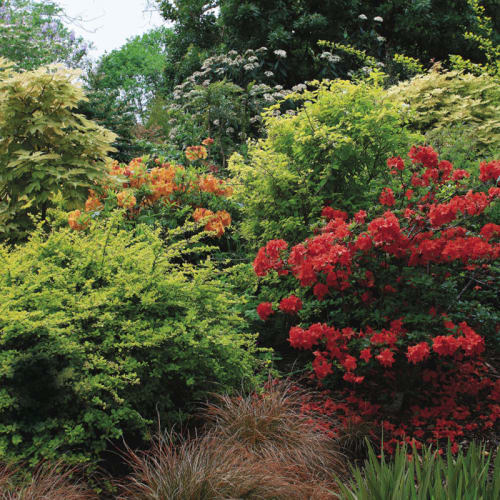 Country Basket Garden Centre... one-stop shopping for Niagara gardeners.
Whatever you need, whether it's seeds, plants or information, our team of gardening experts is here for you!