Seeds - Vegetable Garden Starter Kit
Vegetables like a sunny location with good deep loam top soil. Soils can be enhanced with peat, sterilized compost and manures. The seven vegetables would require a plot 10 feet by 10 feet if planting by rows however, if you build a raised bed and grow the vegetables in plots, the area could be cut in half. You may even save some seeds from the lettuce and radish packets for a second crop.
This product is available for Curbside pick-up or Local Delivery. FREE local delivery with minimum order of $75.
$9.99
This item is currently unavailable. Please contact us for more information.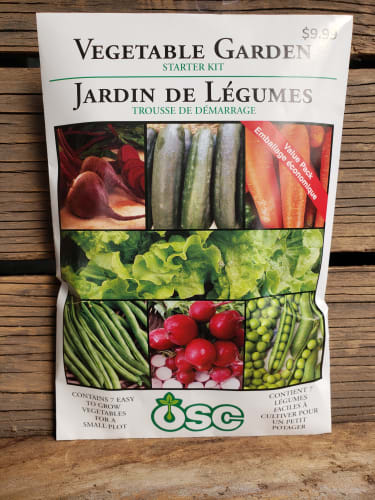 Country Basket Garden Centre... one-stop shopping for Niagara gardeners.
Whatever you need, whether it's seeds, plants or information, our team of gardening experts is here for you!