Seeds - Swiss Chard (bright lights)
Brightly coloured stems in various hues of yellow, crimson, gold, orange, violet, purple, white, green and pink. Dark green, crinkled leaves are delicious cooked or in salads. Can be grown in containers. Harvest regularly for continuous supply of tender new growth.
This product is available for Curbside pick-up or Local Delivery. FREE local delivery with minimum order of $75.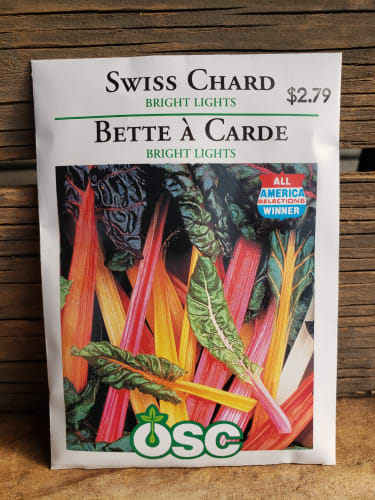 Country Basket Garden Centre... one-stop shopping for Niagara gardeners.
Whatever you need, whether it's seeds, plants or information, our team of gardening experts is here for you!