Seeds - Spinach (avon hybrid)
This fast growing spinach produces attractive savoyed leaves on upright plants. Superb choice for baby greens and a great selection for early spring/late summer crops. Easy to grow vegetable that's full of goodness.
This product is available for Curbside pick-up or Local Delivery. FREE local delivery with minimum order of $75.
$2.79
This item is currently unavailable. Please contact us for more information.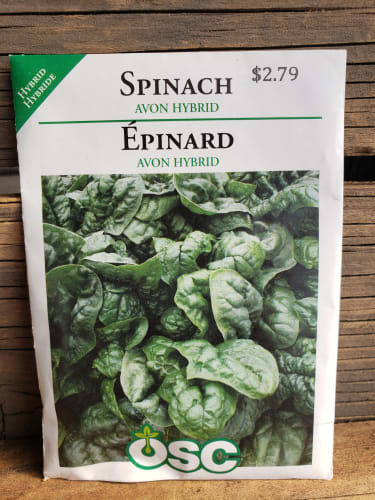 Country Basket Garden Centre... one-stop shopping for Niagara gardeners.
Whatever you need, whether it's seeds, plants or information, our team of gardening experts is here for you!