Seeds - Peas (green arrow)
The 60cm dwarf vines of this heritage variety produce deep green nearly round pods 10cm high. Each pod contains up to 10 very sweet, tender peas that freeze well. Avoid high nitrogen fertilizers. Stake for easier picking. As pods mature, pick daily to encourage additional pod formation. Heirloom seeds.
This product is available for Curbside pick-up or Local Delivery. FREE local delivery with minimum order of $75.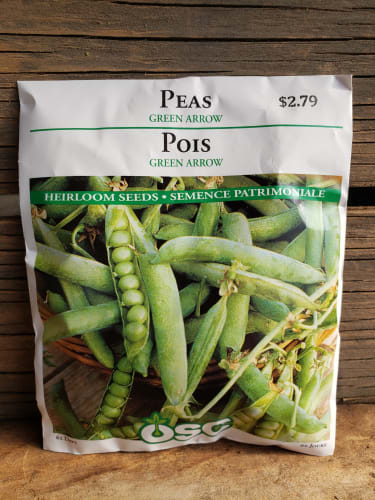 Country Basket Garden Centre... one-stop shopping for Niagara gardeners.
Whatever you need, whether it's seeds, plants or information, our team of gardening experts is here for you!