Seeds - Mesclun Mixture (salad greens)
Zesty combination of leaf lettuces, oriental greens, radicchio, and other gourmet salad greens that produce a wonderful palette of textures, colours and flavours. Harvest by pulling entire plant or by cutting leaf at least 2.5cm above the base to encourage new leaf growth.
This product is available for Curbside pick-up or Local Delivery. FREE local delivery with minimum order of $75.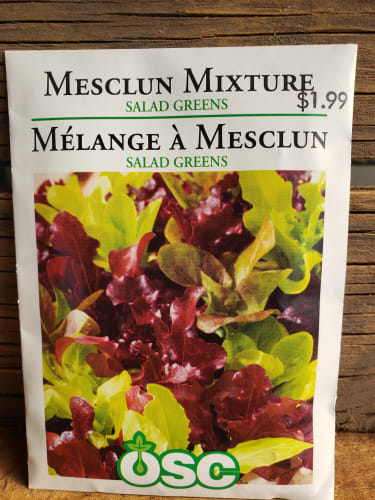 Country Basket Garden Centre... one-stop shopping for Niagara gardeners.
Whatever you need, whether it's seeds, plants or information, our team of gardening experts is here for you!