Seeds - Brussel Sprouts
The numerous small heads which form on the stalk have a mild tender cabbage-like flavour. 50 to 100 sprouts mature through the late summer and are harvested after the first frosts. Start indoors 4-5 weeks before the last frost. Brussels sprouts are considered a cold weather crop so transplant early into a sunny area of the garden.
This product is available for Curbside pick-up or Local Delivery. FREE local delivery with minimum order of $75.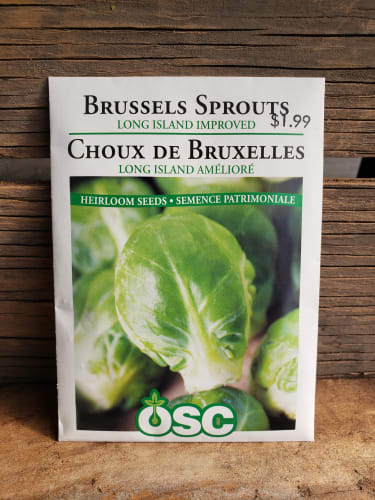 Country Basket Garden Centre... one-stop shopping for Niagara gardeners.
Whatever you need, whether it's seeds, plants or information, our team of gardening experts is here for you!