Seeds - Broccoli
Large vigorous plants grow to 50cm tall. Produces heavy crops of large solid central heads with numerous medium sized lateral heads later in the season. Broccoli thrives in warm, deep, well-drained soil. Water regularly.
This product is available for Curbside pick-up or Local Delivery. FREE local delivery with minimum order of $75.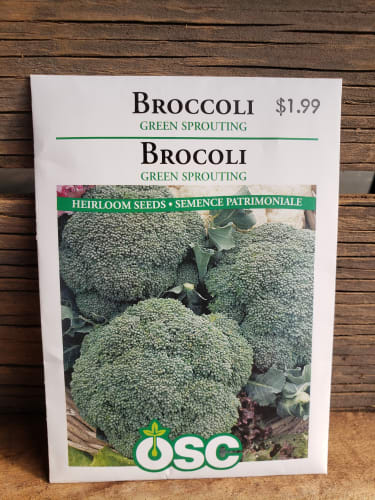 Country Basket Garden Centre... one-stop shopping for Niagara gardeners.
Whatever you need, whether it's seeds, plants or information, our team of gardening experts is here for you!